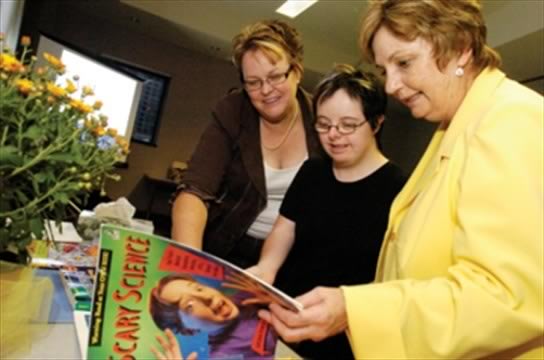 Welcome to CalTech Learning Centre
CalTech Learning Centre operates with the sole purpose of providing continuous adult learning for young adults with developmental disabilities after they graduate from high school. We offer a full life skills program designed to enhance skills and confidence for independent or partially-assisted living.

Our daily programs include language arts, science and math. We also teach our students about their community, their environment and how to be involved and productive members of society. We teach healthy living practices and a variety of interest topics that the students show a desire to learn more about. We continually promote good organizational habits, time management, responsibility, manners, courtesy, teamwork and friendship – habits that are imperative in all facets of life. This will help our students find their place in any professional or social environment. 
More About Us
Expert teachers
Caltech Learning Centre teachers are dedicated, reliable and most importantly terrific. They encourage the students to explore and crate daily.
Cooking program
Students don't just engage with their creative skills using paint brushes and blank canvases. We also create in the kitchen. Our cooking program is offered...
Read More
Summer program
Our summer program helps to keep our students together and engaged in between school terms. Activities range from mini golf to movies, bowling...
Read More